It's only few days to the Westminster Dog show 2022! Following its postponement fro January to mid June, we've been all out for the arrival of the show. Finally, it's here! This weekend, organizers, judges and fans alike will come together to watch one of the greatest kennel shows in the world. Talented canine breeds will assemble to showcase what they've got, to the amusement and pleasure of onlookers. Set to come up at the Lyndhurst Estate in Tarrytown, we except the location to be packed full of owners, breeds and the audience.
Westminster Dog Show 2022 New Date and Location

| | |
| --- | --- |
| Date: | June 18-22, 2022 |
| Schedule | WKC 2022 TV Schedule |
| Live Stream: | Watch Here |
| TV Coverage: | FS1, FOX, FS2 |
| Location: | Lyndhurst Estate in Tarrytown, NY |
However, while everyone would absolutely love to be present, and enjoy all the action, it is inevitable that some would not be able to make the journey all the way to the venue. Therefore, the option of watching online from home comes in. Streaming or watching videos is not a new act. In fact, it is fast becoming popular among netizens and it's a very welcome development. So, if you're a fan of the Westminster dog show, and you won't want to miss this 146th event, come learn about how you can watch the whole thing without stepping into New York City. For this article, we will be covering for you majorly, how you can watch on your television, or on your phone, through the social media.
Watch on TV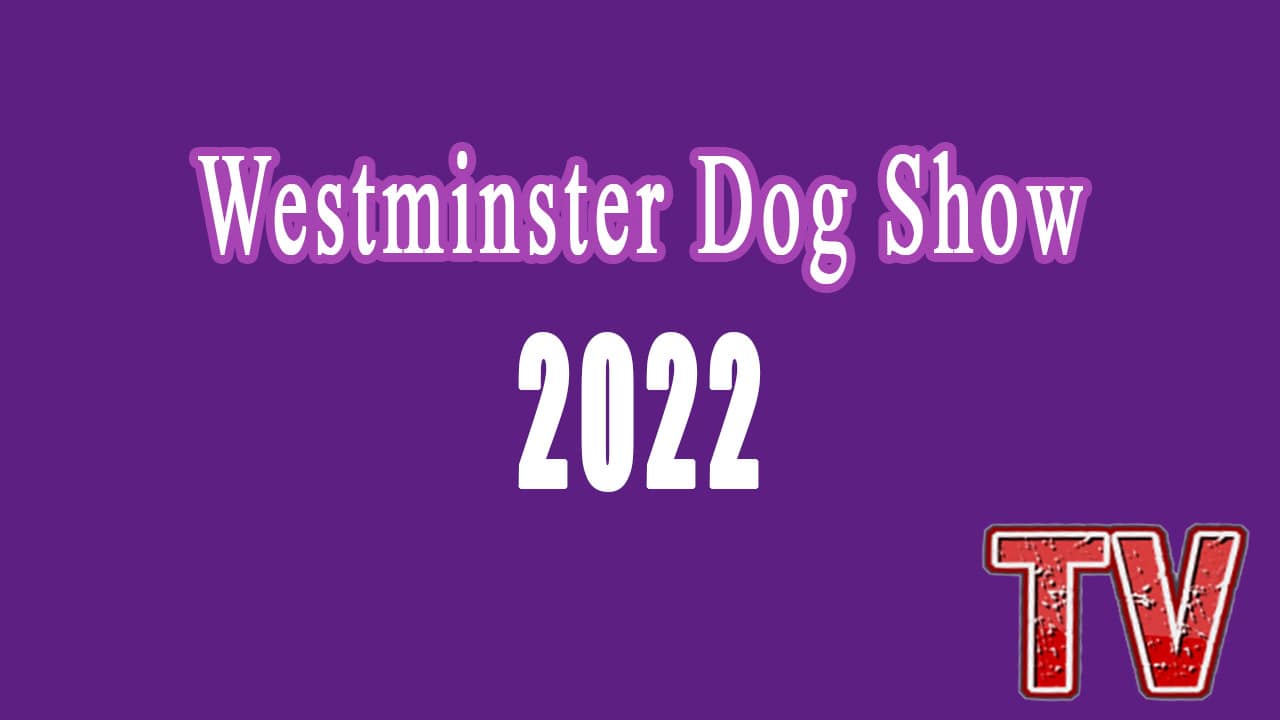 For the Westminster dog show, it is the usual practice that the Westminster weekend programmes will be streamed live on the website for free. Also, another superb means that the organization gives to viewers is TV coverage. The Westminster Kennel Club Dog Show makes use of the Fox Sports Coverage, for the US, Fox Deportes for the US also, and Sportsnet for Canada.
FOX, FS1, and FS2 / US
All channels are on Fox Sports Coverage and they include FS1, FS2, and Fox telecast itself. Also, these channels are also available on Fox Sports App, and Fox NOW App. Again, not e that there will be a full 17 hours coverage of the event on FS1 and FS2, while FOX itself will cover Agility finals for 2.5 hours. The channels will cover Saturday, June 18 to Wednesday, June 23, and it'll be available At all times EDT.
FOX Deportes / US
FOX Deportes for the US is the second TV coverage option that you can watch. To get your FOX Deportes channel on your television, here is the number to key in : 1-800-416-7777. Also, it'll be available at all times EDT. Then, this channel will only work for the show from Tuesday, June 21, to Thursday, June 23, 2022.
Sportsnet / Canada
Sportnet/Canada is yet another TV coverage option for the WKC 2022 show. From Sunday, June 19 to Wednesday, June 22, 2022, Sportsnet Canada will live on TV showing the Westminster Dog show events of the day. Whichever that works for your location, use it to get in and enjoy the live watch.
How to buy Tickets
Opting for the physical watch? We're in with you on that too. However, you should note that getting your tickets is the number one thing to be done to achieve this. To buy your tickets for the 2022 WKC event, simply visit the official website for the show. The tickets are a available for you right there. Again, kindly note tickets for the parking space might be sold out. However, you can still get access to the spectators tickets to enjoy the show. Then, the pricing for Adults is between 25 to 30 dollars while the one for children of 5 years and above is for 12.50 to 15 dollars. However, children from 4 years below cab access the show for free.
Watch On Social Media
Facebook
Just as you love spending long hours scrolling up your Facebook timeline, you can also watch live stream of shows on the same app through the Facebook Live feature. Definitely, you must have come across this a number of times. It's time to get down with it and start using!
Twitter
With Twitter.com and the live access, you can watch your favorite shows live on the app. For the WKC show 2022, you can follow the official channel, and start following the updates to know when the free live stream will be available. Sit back right at home and enjoy!
IG
We all know that Instagram is in fact, the king on social media for content creation. In fact, it is quite regular for videos to pop up on your feed every and then from IG accounts that you follow. Likewise, when you follow the Westminster Kennel Clun official handle on IG, you can also join the broadcast, easy peezy.
Final Words
Now, every piece of information provided regarding subject of this article is based on reliable information from the organizers. However, if you'd like to get more about the show outside this subject, you can always go go the website of the organizers to know.