Do you know? this time the Westminister dog show is happening outdoor. This year is the darkest year for every dog show lover. This year around the world almost every show and sports are off for this situation. But this year we will celebrate our favorite Westminster dog show. For this situation 2021, the Westminster dog show will take place outdoor. 2021 Westminister dog show will take place in Lyndhurst Mansion. Lyndhurst Mansion is one of the old cultural places of America.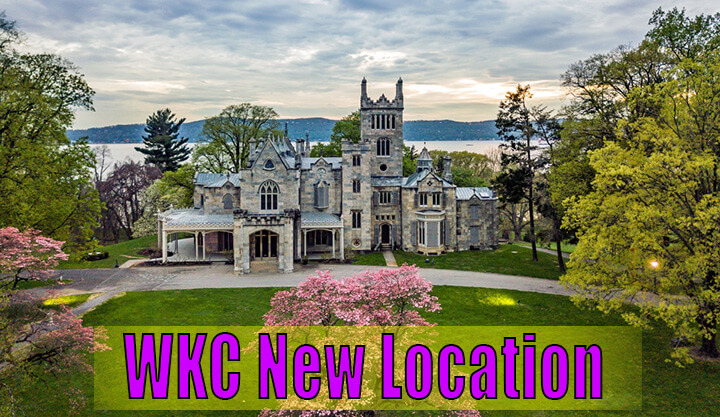 About Lyndhurst Mansion
This is the best outdoor place beside of Hudson River. This place is located in New York if you're from New York then you definitely know about this place. This is the most famous place for nature lovers. Lyndhurst Mansion officially has a website where you can take a tour virtually. In this place, the Gothic Revival country house is built in 1838.
How to Visit New Location
For visiting Lyndhurst Mansion you must have to buy a ground pass from Lyndhurst Mansion's official website. Lyndhurst Mansion Museum Shop is one of the best places to visit you must have to visit there. If you buy a ground pass then you will get Photography inside Lyndhurst Mansion.
Visiting Lyndhurst Mansion is one of the best tours of this year for dog lovers. Lyndhurst Mansion also knows as the Jay Gould estate. This place is a perfect place for any kind of outdoor show. If you are from Tarrytown then you don't have to think about how you can visit just grab ant cab or your vehicle and visit there. Before going to the WKC 2021 venue you must have to buy Westminister Dog Show 2021 tickets od participate in WKC. This year the WKC tickets and participles are minimum. So you have to buy WKC tickets If you don't know how you can buy them then simply know WKC tickets details here.
You can also book Lyndhurst Mansion for your events. If you are thinking of the best place for a wedding and film then this place is perfect for you. Lyndhurst Mansion Officially takes booking of any events just contact them for your events.
Lyndhurst Mansion Virtual Tour
Virtual Tour is one of the famous tour systems for tour lovers during this pandemic. If you are also interested to do a virtual tour of the Lyndhurst mansion then you just have to follow these simple steps.
You just have to visit Lyndhurst mansion officially website virtual tour section or just visit from here.
If you want to watch on your VR then set up it.
After setup your device visit (https://lyndhurst.org/virtualtours/)
You will find many places inside here just select your favorite place and feel the virtual tour fun.
Final Words
Especially this place is new for Westminister Dog lovers. We try to give just the main thing for this new place. This COVID-19 pandemic situation watching WKC from home is the best choice we think. If you don't know how to watch Westminster Dog how you can visit our home page for any details bout WKC.