Be a part of the upcoming Westminster dog show 2021. Likewise, the previous year's Westminster dog show will be held on February 15 & 16 2020. It is an annual show. It was started in New York City in 1877. After that, it has been popular for every class of people. Recently, the breed and Junior Showmanship competitions are held at Piers 92 and 94. While the Best show competitions take place at Madison Square Garden. At that time, almost 3,000 dogs enter the premise. Two days are required to judge all dogs. Dogs are required to be on display in their assigned locations in the United States. This type of presentation allows dog lovers and breeders alike to have a great opportunity of seeing all the entered dogs. In this article, I will tell about the upcoming Westminster dog show 2021 Judges Information. So, let's start.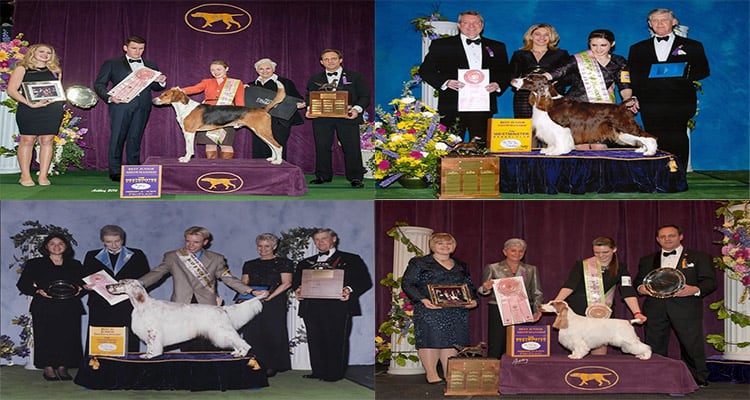 About Westminster dog show 2021 judges
In this year nine types of judges will be doing their judging on Westminster dog show 2021. In this year's dog, show Judging Panel will be so hard and you have to be perfect to win this year. Many type dogs participate in Westminster dog show but best of best judge select one for the best on the show. 2021 judging panel will be the best panel ever because the best of best dog's specialists will do their judging. We will provide you all judge details with their specialty and what they do so let's start.
Masters Agility Championship Judges 2021
For master agility championship two judges are selected for Westminister dog show 145. These two are the judges in the world so keep clam and know everything about them.
MR. ANDREW DICKER of Reading, Berkshire, England is one of the best judges of the United Kingdom and Europe. He was the best Obedience judge. He also does judgment outside the USA he regularly judges in the United Kingdom, Norway, Italy, Holland, Belgium, Jersey, Spain, Dubai, and Singapore. In 2014 he do judgment in Championship at Westminster. This year he will do the second judgment on Westminster.
MS. LORI SAGE of Oregon City, Oregon, first brought a Shetland Sheepdog, Mikaela in 2000. She is one of the great judges for the minster dog show. In 2014 she judge on inaugural Masters Agility Championship at Westminster. This is her second judgment on Westminster.
Judges For 2021 Junior Showmanship
For Junior Showmanship Preliminaries Judges Westminister have three judges and they are very expert at their job. For Junior Showmanship every kid's dogs have to be perfect and train their dog properly to win this show.  So let's know more about them.
Ms. Elizabeth Jordan- Nelson
Ms. Elizabeth Jordan- Nelson started showing dogs when she was 8-years-old. She participate in Westminster when she was 11 years old. When she was a child she wants to become the nation's number one junior handler. Her dreams come true in 2001 Ms. Jordan-Nelson won Best Junior Handler and Golden Retriever in Westminster Kennel Club dog show.
Ms. Jennifer Reed start junior showmanship with Eskimo Dogs and Tibetan Spaniels when she was 9 years old. And she countlessly becoming piloted dogs to numerous championships, specialty wins, group wins, and Bests in Show across the country. Ms. Jennifer Reed is the assistant show chairman for the Del Monte Kennel Club dog show and a member of the Norwegian Elkhound Association of America. This is her first-time judgment on Westminster dog show.
Mrs. Dylan Kipp Keith is the first lady who has 150 Best Junior Handler awards in her career. She starts showing dogs at 3-years-old and she goes for the world dog show three times. She won Best Junior Handler at Westminster in 2009.
Note: For more information, you can visit Westminster official website .
Previous year Judges Details
Westminster famous judge Mr. Robert H. Slay of Cary, North Carolina has been given the most prestigious judging assignment in the sport of purebred dogs a long time. It's very difficult deciding who will be the Best in Show winner at the 145th Annual Westminster Kennel Club Dog Show at Madison Square Garden. Mr. Robert brings extensive experience and dog knowledge to the sport. His Anchoring Westminster Week this iconic annual dog show has been held continuously in New York City since 1877.
Mr. Robert grew up in Southeastern Mississippi where his family owned a working farm and he gained respect and appreciation for several types of hunting dogs. Though he has owned several different breeds, he loved, bred and handled champion German Shepherd Dogs for many years. In 1964, while stationed in Charleston, South Carolina as an ensign in the United States Navy, he bought his first German Shepherd Dog. Then she easily achieved her American Kennel Club championship and Mr. Slay was forever hooked on the sport. In the meantime, He was married to the late Jane Vassar "Can dye" Slay and has one son and two grandchildren.
Mr. Robert studies life
Mr. Robert is a graduate of the University of Southern Mississippi. He also studies the United States Naval Officers Candidate School. He spends five years on active duty afterward obtaining the rank of Commander in the Naval Reserves. Moreover, he also attended the Yale University School of Executive Management Leadership Program. He has always played a vital role in his community.
How he comes on Judgment
Mr. Robert was elected to public office for three terms serving as chairman of one of the largest public school systems in South Carolina. He chaired a United States Department of Energy Advisory Board for the last five years and served several years as the South Carolina State Chairman of the Morris Animal Foundation. He was also a member of the steering committee for the AKC Museum of the Dog. In 1983, the North Carolina governor awarded his highest honor to Mr. Slay by inducting him into the Order of the Long Leaf Pine Society for service to his state and community.
His Professional Life
Employed by the American Kennel Club for 18 years, Mr. Robert served as an Executive Field Representative and later as a Vice-President. When at the AKC he was responsible for the development and implementation of AKC's first DNA programs in support of registration and pedigrees. He left from AKC in 2004 to resume his judging career. Mr. Robert has served as president and show chairman for several all-breed and specialty dog clubs. In the beginning, He was first approved to judge in 1979 and has judged extensively throughout the United States and overseas.
Mr. Robert judged the Westminster Herding Group in 2009 and the Working Group in 2018. This is his eighth judging assignment at Westminster.
On Seven, Group Judges will select their picks for the Best in Show competition over two nights at Madison Square Garden.
All judges panel
On Monday, Feb. 10, 2020, the following judges will select for the Westminster dog show winners to advance to the Best in Show competition. Among them, Ms. Marjorie Martorella of Millstone Township, New Jersey for the Hound Group: Mr.Doris and Cozart of Denton, Texas for the Toy Group; Mr. Allen L. Odom of Denver and Colorado for the Non-Sporting Group; and Mrs. Shirley D. Limoges of Ottawa, Ontario, Canada for the Herding Group.
Best in Show On Tuesday judges
Also, the following judges will select the remaining three group winners to advance to Best in Show On Tuesday, Feb. 11, 2020. Ms. Theresa L. Bundt of Sandy Hook, Connecticut for the Sporting Group; Jay Richardson of Elgin, Illinois for the Working Group; and Mr. Norman B. Kenney of Cross Roads, Texas for the Terrier Group.
On Tuesday, Feb. 11 the Best Junior Handler award will be decided by Junior Showmanship Finals Judge Mrs. Valerie Nuns-Atkinson of Temecula, California. This will be the 87th year the finals will be held at Madison Square Garden (MSG). On the other hand, The eight junior showmanship finalists will be determined in preliminary rounds by judges Mrs. Sioux Forsyth-Green of Pinehurst, South Carolina and Mrs. Marianne "Tuna" Conti of Oxford, Connecticut.
Annual Masters Agility Championship at Westminster
A list, the 7th Annual Masters Agility Championship at Westminster on Saturday, Feb. 8, 2020, will be judged by Ms. Sue Barnett of Avon, Connecticut and Ms. Lavender L. Herring of Lagrangeville, New York. Mr. John Landis of Hellertown, Pennsylvania will officiate for the 5th Annual Masters Obedience Championship at Westminster.
All Westminster Week events are presented by Purina Pro Plan (PPP)
On Pending American Kennel Club approval, the judging panel for the Best of Breed or Variety competitions includes.
So, you shouldn't miss the upcoming largest Westminster dog show. Where present Mr. Robert, there is no doubt that the show will be heart thrills.
For more information about Westminster dog show check out other updates. We will continue to inform you. Stay with us.